Brampton Garage Door Company
As all our Brampton clients know buying a quality garage door from Canuck Door Systems Co. is simple, comfortable and affordable. Every customer has their unique tastes and requirements, and that is why Canuck offers a wide range of garage doors in different colors, insulation and price ranges.For example, we carry the Wayne Dalton garage doors that are acknowledged as the best quality door in the garage door business, and it offers a warranty that is not matched by anyone.
Our Liftmaster and Chamberlain range of electric garage door openers are intended to move the most massive garage door in your home, safely and securely. Our Canuck professionals have chosen this range of electric garage door openers because of their strong reliability and excellent all-around performance. Where the garage is an essential part of your home, we suggest a  belt drive garage door opener as this will produce smooth, quiet performance and support free performance year after year. If the garage is not a part of the home, then a  chain drive electric garage door opener is suggested as a more cost-effective solution.
We sell and install commercial and residential garage doors and electric garage door openers and can repair and service them as well.
Garage Door Repair Brampton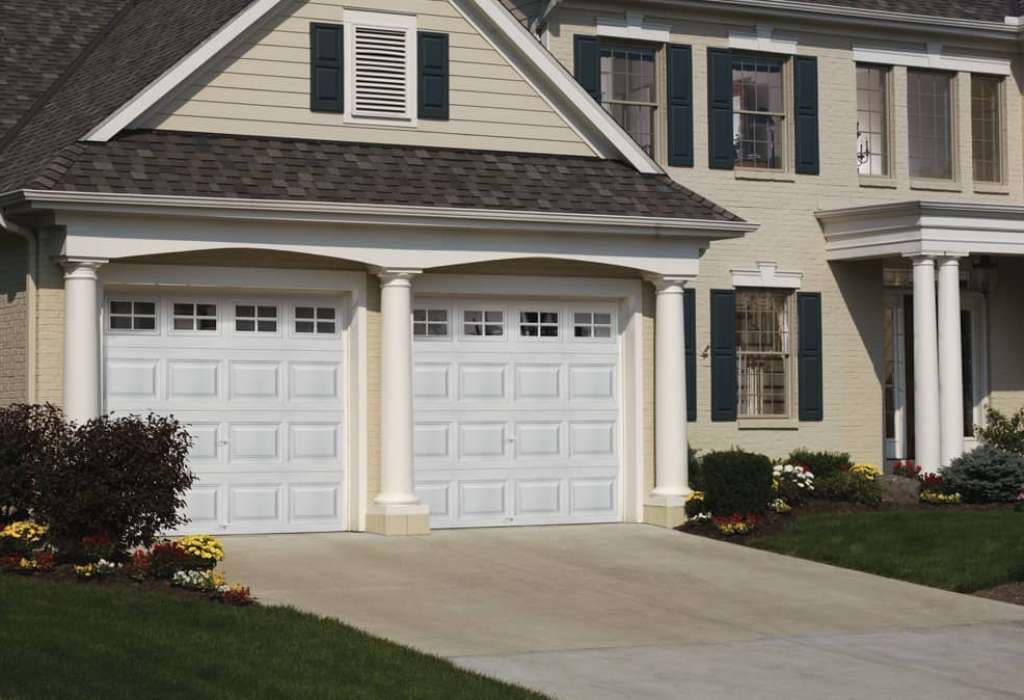 Canuck  Door Systems Co. sets the benchmark in customer experience for garage door repair Brampton. Canuck reputation for excellent customer experience is on the line every moment of every day, and we will never let you down when you need service and repairs to your garage door and garage door opener.

Here at Canuck, we do not have any of our repair technicians on commission, and they only fix what needs fixing, and that is why our average repair invoice is among the lowest in Brampton.

We repair just about anything including broken garage openers, broken hinges, broken springs, faulty cables, and much more.  If you need garage door repair Brampton, call us because we are available 24/7.
Commercial Overhead Door Repair In Brampton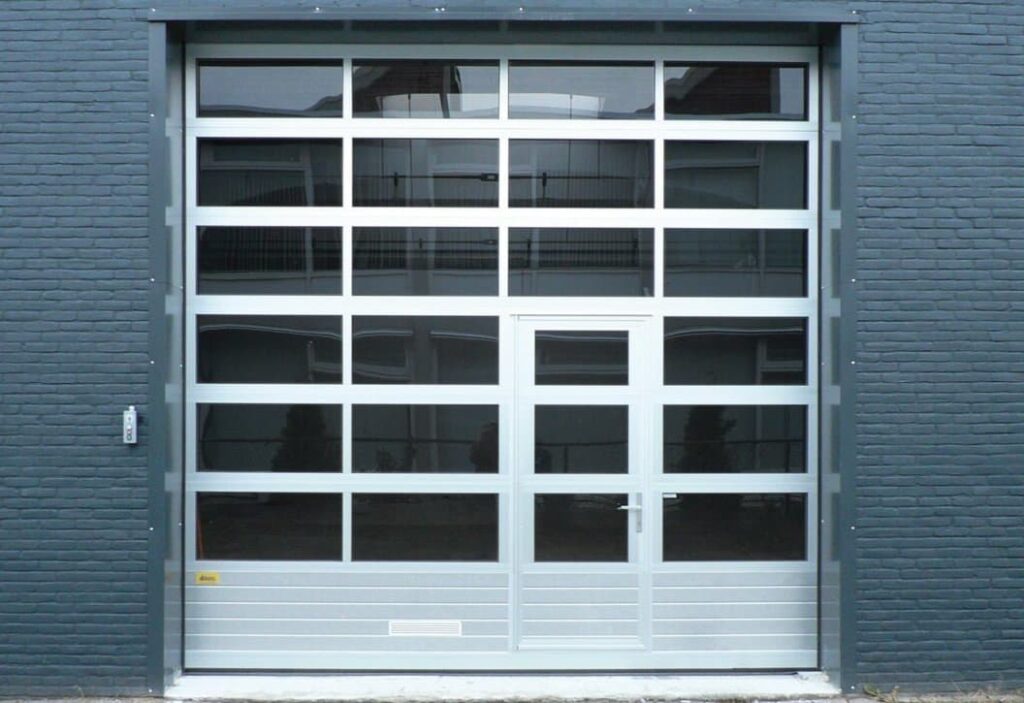 Your commercial overhead door is an essential part of your business lending to overall appearance as well as security. It's significant that your garage door not only functions well but looks good too.

The Canuck Door Systems understands that downtime can cost your business time and money and a commercial door in need of repair can also be a safety hazard. Our team is experienced in providing fast, quality Overhead Door Repair in Brampton for our commercial customers.

When you call Canuck Door Systems, one of our service experts will be dispatched to address your problem as soon as possible so that you can focus on what you do best. Call now to be connected to a service specialist.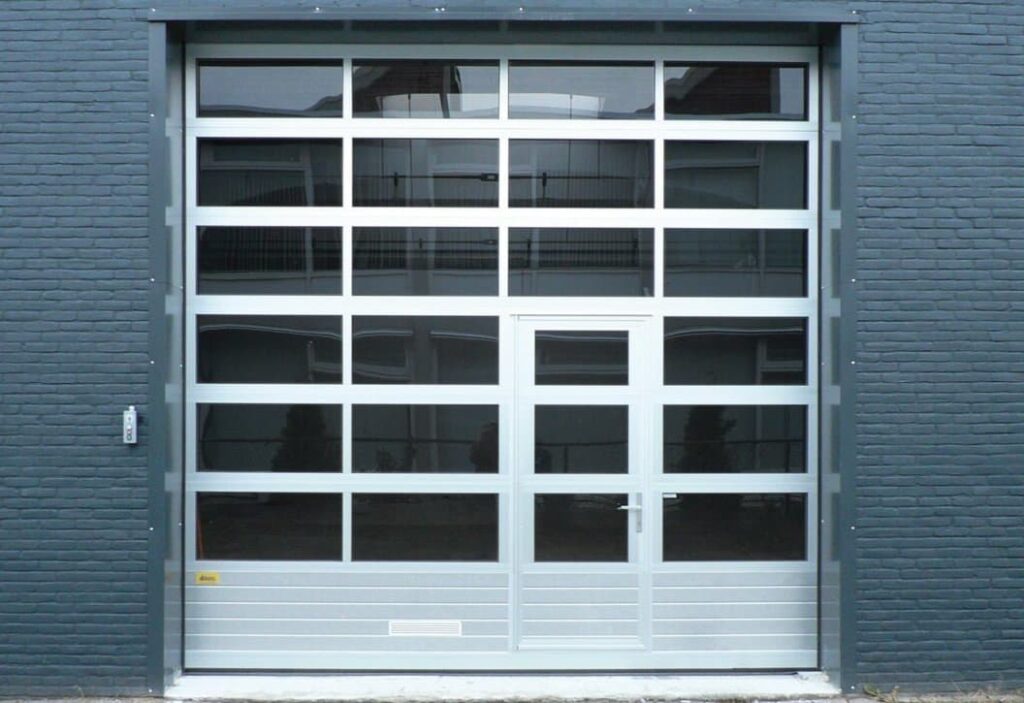 Common Problems with Residential Garage Doors
Since 1979, Canuck Dock Systems has been dedicated to assuring your garage door get back to work fast no matter the time of the day.
We serve you around your business schedule on weekdays, weekends or after-hours. Our GPS  based fleet management system allows assigning a service call to the nearest available technician.
There are four common issues you should count on the experienced team at Canuck Door Systems Co. to take care of:
We can do Residential Garage Door Repair for any of these problems
Problem with a Control panel
If you pull up to your garage door and your door is not opened by your remote, your control panel may have a problem. First, you need to check a battery in your wall unit and in a remote. If replacement of the batteries does not help, then there are bigger issues with control panel itself or with the wiring, and you should contact a specialist.
Alignment issue of safety sensors
If safety sensors are not pointed directly at one another, they are not allowed your door to close. If sensors are clean and there is nothing in their way, you may need to call a professional to realign sensors for your door.
Tracks are out of alignment or damaged
If something has impacted tracks or door, then the damage could prevent from opening and closing properly. You can easily see a gap between rollers and tracks or dents and bents. You may also hear a rubbing noise while the door is opening or closing. That indicates that there is an obstruction of the door's path.
Broken springs or cables
The most important components of your garage door system are torsion spring. When they break, your door will not be opened.Another essential part of the garage door systems is cables. They help to disperse the tension created by movement of your door. If cables are broken, your system may fail because of the increased tension.You must contact a garage door professional immediately if you have damaged cables or springs. They can be extremely dangerous if you attempt to repair or replace them on your own.
One-Stop Shop for All Your Garage Door Repair Needs
Canuck Door Systems Co. offers a comprehensive range of residential garage doors and commercial overhead doors. Canuck's technicians install and repair garage doors across Brampton and Greater Toronto Area. For over 39 years, we have assembled a fine team of qualified and innovative people to guide the Company to the premier position it currently enjoys.